Welcome to Loc Haven Log Cabins where you can experience all the joys of vacationing at the cabin without the expensive upkeep of ownership! Sound like the vacation you're looking for?
Loc Haven offers two meticulously maintained and newly updated historic log cabins tucked away on Chapel Lane in Baileys Harbor. The cabins' amenities and personal touches make your stay comfortable and relaxing. Picnic tables and outdoor seating near the cabins, and on the deck overlooking Lake Michigan, provide ample opportunities for observing nature and boating activities on the water.
While staying at our log cabins, you can prepare your own delicious meals in our fully furnished kitchens or be the grill master while enjoying the breathtaking views of Lake Michigan. For many guests, this is a great place where they can also bring their dog. There are good areas in this quiet residential neighborhood to hike or walk a dog.
Loc Haven is a short walk from town or a convenient drive to the many attractions Door County has to offer. Roy and Jo Cole are your gracious hosts and will do everything in their power to make sure your stay is exactly what you and your family or friends desire.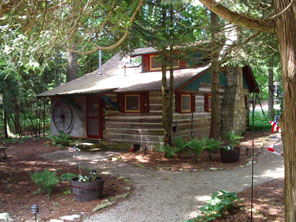 Pine Cabin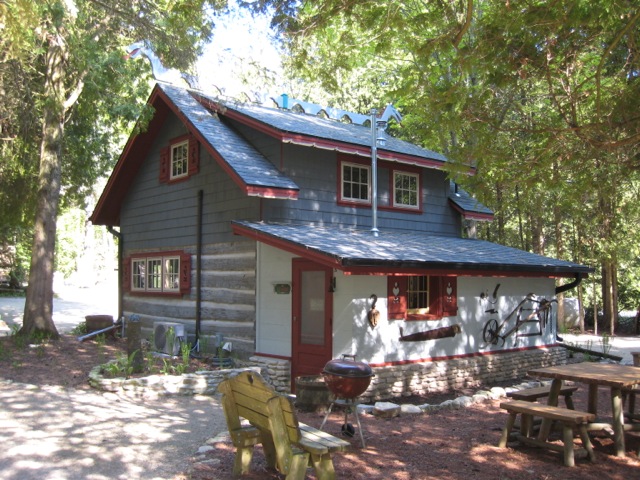 Cedar Cabin
Loc Haven is situated within one mile of: